TAK Cleaning Services Announces Bradley James as its New Project Manager Amidst Expansion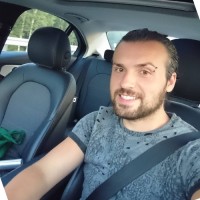 The new project manager for TAK cleaning services says he is excited to join the Sydney Cleaning Company
After recently announcing the purchase of another cleaning company, Takumi Fuji from TAK Cleaning Services in Sydney has hired Bradley James to become a project manager.
TAK Cleaning Services with delight announces the installment of Bradley James as its new project manager. His appointment coincides with TAK Cleaning Service's recent expansion as it picked up 3 cleaning contracts in Sydney CBD, Upper North Shore, and North Sydney. Before his current position at TAK, Bradley worked with various establishments. He will utilize his vast experience in building and facilities management to improve TAK's services.
Owner of TAK Cleaning Services Takumi Fuji Says "we are very happy to have Bradley join our team and I am confident he will be a real asset to our team with his vast experience in the building as well as facilities management. James is the most qualified individual for this position. His analytical, leadership, management and budgeting skills will enable him to perform optimally while here with us. I'm convinced that with James at the helm of affairs as the project manager, TAK will inevitably become a better cleaning service provider in Australia."
Bradley was picked from a host of credible candidates after an in-depth search. Picking him was never a coincidence because his track record exceeded that of others. His position comes with lots of challenges that can only be surmounted by someone of Bradley's caliber.
The new project manager, Bradley James says "I'm super-excited to join TAK Cleaning Services amidst ongoing business expansion. As a part of the team, I will give my best towards improving services and sustaining growth."
TAK Cleaning Services also recently purchased Sydney House Cleaning Co, a long established house cleaning company in Sydney from cleaning industry expert Jim Stansen which has given them additional manpower to service other regions in Sydney.
About TAK Cleaning Services
TAK Cleaning Services was founded in 2001 by Takumi Fuji. During the period before the establishment of TAK Cleaning Services in Sydney, he discovered that people were paying too much for subpar cleaning services. From that moment on, He went to work to establish one. Fast forward to today, TAK is among the reputable cleaning services in Sydney. They are specialists in carpet, home, post construction cleaning and more.
TAK usually sends a minimum of two cleaners to every job and always prefers to send a client the same crew to a regular booking in order to ensure their service remains consistent. The expert cleaners they employ are carefully selected, vetted and then fully trained according to their high expectations to give them a deep understanding of products and procedures so they provide a high-quality service to clients every time. They have knowledge in cleaning all types of surfaces including tiles, wooden floors, windows and more. Their professionals will clean thoroughly and get rid of any dirt, dust, grime, and stains. They are equipped with high-end professional equipment provided by the leading manufacturers in the industry.
Please forward all inquiries to (02)61901371
Media Contact
Company Name: TAK Cleaning Services
Contact Person: Takumi Fuji
Email: Send Email
Phone: (02) 6190 1371
Address:207/133 Pacific Hwy
City: Crows Nest
State: NSW 2065
Country: Australia
Website: www.linkedin.com/company/tak-cleaning-services