Alex Smetana – Meet The Person Behind The Trends That Are Viral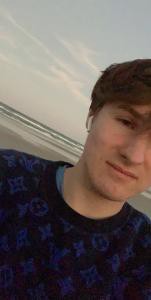 Everybody wants to reach the masses in today's social media space and to register their business in the mods of right audience. So the question arises, what does it take to reach and grow social media presence to over 100,000 followers? In order to build social proof online, right content is needed to keep the audience engaged. We have in spotlight a young 20-years old Viral social media influencer- Alex Smetana, who has achieved all this at this young age. We wanted to encore further about his success so we had some questions with him for which here is what he had to say.
Current Engagements?
Talking about his engagements, Alex Smetana explained us various digital marketing services which he is offering his clients. He said; I provide viral social media growth strategy to content marketing techniques to my clients and along with that I help different businesses and brands to develop their personal brands in specific niches. Also, I help influencers to expand their reach and monetize their social profiles in a better way by teaching them the art of converting social media following into lead generation paradise. I can even get my clients featured in big publications such as FOX, Forbes, ABC and more.
Challenges Faced In Running A Business
Honestly, when it comes to me running my own digital marketing business and being "my own boss" the biggest challenge. I had to meet ends and keep going no matter what and people expect you to be expert so you have to be up-to-date all the time. Here is a thing about how to get your first 10,000 Instagram followers? I've been doing this for some time now to about and I want to teach you how to get them without buying them it's been a lot of fun and I think you're really going to enjoy this one
Okay, so first thing when you're getting started with Instagram you want to start with a goal what is your goal for Instagram .Do you want to attract more b2b clients, do you want to attract more b2c clients or you looking simply for large branding and to get your name out there. This is really important so make sure you write down specifically what you're trying to get out of Instagram to start things off.
The second thing you want to do is build a profile that converts I want you to be really deliberate about your picture and your bio make sure your picture is flattering it speaks to the type of persona that you want to perceive. When you're out there on Instagram and that your bio talks about your credentials and then has a call to action right there that lets people know that they can reach out to you at any time and it really helps to convert business.
I think that this is one of the best ways right now for people to attract businesses for sure. If you are a persona online, you're a person running your own business, even been great for b2b clients. For me it's really just across the board we are seeing some level of success on Instagram now it's not going to be driving as many commerce sales as something like Google Adwords or search engine optimization. But, there certainly is a lot of value to this component of the marketing mix and I wish you a lot of success. If you have any more questions about Digital Marketing or you want to learn more go to ignite visibility, we've got a great guide on it that 'll teach you everything you need to know.
What is the future of Social Media?
In a field as dynamic as Social Media, it's difficult to give a concrete answer to that, as the playing field is continually changing. However, the industry as a whole is becoming more and more mainstream.
Instagram marketing, for one, is a priority for most brands out there and has been an eye-opener on how to effectively promote their brands. Social Media is changing the way people think up promotional strategies.
What values and principles do you attribute your success as a digital marketer?
Being able to build extraordinary relationships with the people you work with. This makes it easier to retain a client when a problem occurs with their ad account. It also makes it easier for the client to trust your ability without having doubt through the process.
Please share with us your thoughts in the comments below. And if you have your own advice for viral content creation, we'd love to hear from you.
Media Contact
Contact Person: Alex Smetana
Email: Send Email
City: Richmond
State: Virginia
Country: United States
Website: https://www.instagram.com/alex.smetana/