Artist Rich Fry is ready to step into the music world with his latest single "Drink the Magic"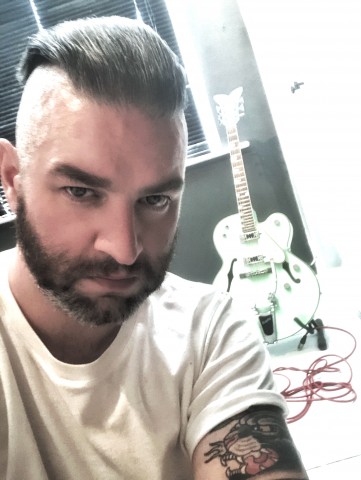 With fusion as his music style, Rich Fry is a talented artist who is ready to showcase his love and passion for music with his latest single "Drink the Magic". Inspired by the idea to just pick up a guitar, plug it in, and play it, Rich Fry has been interested in music from a very young age. This interest led him to discover bands like Pixies, Nirvana, and Sex Pistol, which further stimulated him to pursue music as a career.
"Drink the Magic" is a classic and perhaps, a great start for Rich Fry in the industry. The track indeed justifies its title as it takes the listeners to a magical ride to a world that they didn't know existed. The song is pure bliss for ears as well as the heart.
Rich Fry believes in mixing different sounds and genres to create something new of his own. He wants his music to be raw, fresh, and different from others that would define his personality. Like Rockabilly, Electro Pop, and Hard Rock, his guitar playing is influenced by anything from hard heavy riffs, to ambient soundscapes, and he loves experimenting with a lot of effects, later channeling them into traditional styles.
"I played bass and guitar in a punk band called Mouthwash, and we were signed to Hellcat records in 2001 (Tim Armstrong from Rancid his record label), but that band split 8 years back. I then joined a band called 2:54 playing bass who have 2 albums out with a third on the way which I will play on they/we have toured US/Europe/UK. During this time I have started my solo journey with my first song- Drink the magic", says Rich Fry, telling about his musical journey so far.
Rich Fry looks forward to releasing 5 new tracks soon, which are under work for now. He says that if he keeps on receiving the love and support from his listeners, he would continue to make music.
Listen to the single "Drink the Magic" now on Spotify.com.
Media Contact
Company Name: Rich Fry Music
Contact Person: Rich Fry
Email: Send Email
Phone: 07590 110744
Country: United Kingdom
Website: open.spotify.com/album/5CxbfY6OyxA01oxhtyZ5Uz