New STERLIZIO Wireless Washing Cube Brings Easy Cleaning and Freedom from Germs at Home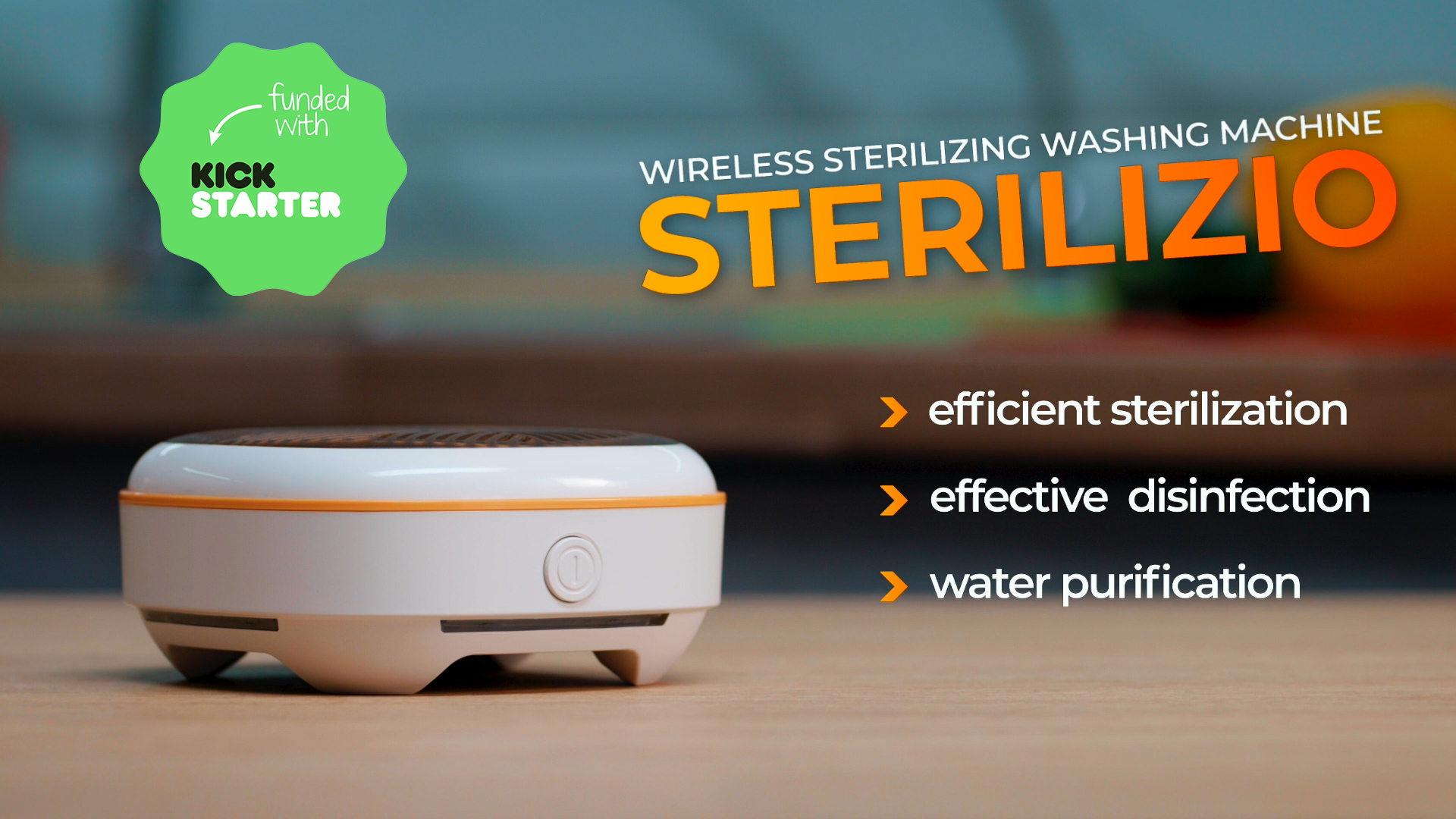 November 21, 2020 – A new portable washing machine called STERLIZIO has been launched on Kickstarter. The powerful device has set a new standard for portable washing machines. It is portable, lightweight, and wireless. This makes it extremely convenient for use as a washing machine. The device has also been designed to sterilize clothing. Users will not only enjoy clean clothes but also be free from harmful germs.
Among other perks, STERILIZIO is designed to offer users convenience beyond imagination. Users will save time and effort from washing with STERLIZIO. The device is also useful in other aspects of life. It can be used to clean and sterilize tools, utensils, fruits and vegetables, material surfaces, and even for the purification of water.
STERLIZIO uses an advanced electrolysis technique of detoxification using electrical fields only. To clean or disinfect, put the device in water and switch on the magic. After fifteen minutes, the device turns itself off. STERLIZIO helps in saving precious water and electricity and keeps the plant safe.
"You just got back from the gym or a quick jog outside, and you have no time to waste? In just 15 minutes, STERLIZIO will have your clothes washed – without detergents or electricity!" said a spokesperson for STERLIZIO.
For families with children, the device comes in super handy, because kids often soil their clothes while playing on the floor or outdoors. The same goes for their toys and playing equipment. With STERLIZIO, parents can ensure hygiene and the absence of germs. For food items too, keeping them clean is vital to protect health. STERLIZIO allows easy cleaning of fruits and vegetables, including the removal of pesticides and degrading of meat hormones.
Support STERLIZIO on Kickstarter: https://www.kickstarter.com/projects/amoovars/sterlizio-wireless-washing-cube-disinfect-safely-with-ease
For more information, please visit: https://store.moovars.com
Media Contact
Company Name: Amoovars Design Studio
Contact Person: Yan
Email: Send Email
Country: Norway
Website: https://www.moovars.com/