TiK Precision's 5 Axis CNC Machining transforming the Manufacturing Landscape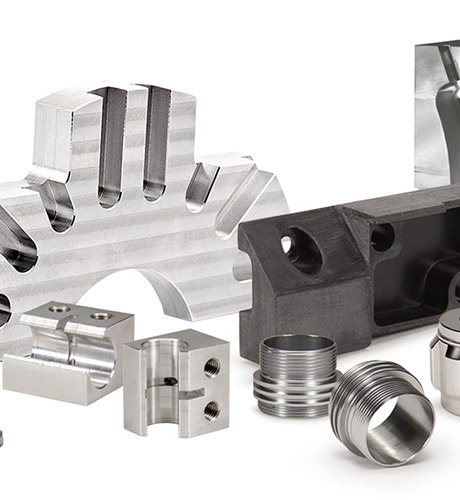 Businesses have been exploring methods to streamline manufacturing processes and increase production capacity without an increase in the cost of R&D or a compromise on quality. TiK Precision Manufacturing Co. Ltd provides the best solution in the form of its high-tech 5 axis CNC machining and tools. They have been crucial in transforming the manufacturing landscape enabling quick and accurate, custom design deliveries in a time bound manner.
Computer Numerical Control (CNC) machines, since they were first introduced, have reshaped modern manufacturing for the better. It involves the use of preprogrammed software to guide and operate a range of complex machinery simultaneously. CNC machining has, to a large extent, managed to overcome the limitations of manual control. The benefits of CNC machining are plenty. From ensuring precision and consistency in product quality, to raising production speeds and workflow efficiency to reducing manufacturing costs, CNC machining has become an extremely valuable and powerful tool.
5 axis CNC machining comes as a major upgrade over their 3 axis counterparts. Traditional CNC machines operate on three linear axes – X, Y and Z. A 5-axis CNC machining tool adds two rotational axes, alongside the existing three. 5-sided machining has several advantages chief among them being the ability to handle complex designs. Conventional CNC machines required multiple setups and additional fixtures to reach difficult surfaces or to create special angles. 5 axis CNC machining does away with the need for multiple setups, reducing setup time while also reducing the scope for errors. One can expect the best results in surface finishes too owing to the shorter cutting tools that reduce vibration.
Tik Precision Manufacturing Co. Ltd is a well-known prototype manufacturer. The company is headquartered in Dongguan, China. Backed by a vast experience of over 10 years, Tik Precision has emerged as a key player and a trusted name for precision machining.
The company's 5 axis CNC machining tools are built to meet the present day manufacturing needs. It has become possible to machine intricate components that would otherwise be challenging to construct in a limited timeframe. The machines are equipped to handle a broad range of applications and quantities from a single prototype to bulk orders. They also help expand production capabilities for the future. Engineered to the highest standards in quality, the machines help businesses deliver top-quality results with the highest level of precision and efficiency. Their machines are designed to meet all customization requirements on CNC metal parts including magnesium, titanium, zinc, stainless steel and aluminium as well as over 30 engineering grade plastic parts. As an end-to-end service provider, they manage all processing needs including polishing, grinding, painting, printing, oxidation, electroplating and powder spraying.
The ISO9001 certified company is also actively involved in research in CNC machining in order to optimise quality control.A professional and trained support staff is also one the reasons to work with the company.
CNC machining has become indispensable to companies who want to stay on top of their competition. If you would like to invest in TiK Precision's professional-grade 5 axis CNC machining tools, contact: https://www.tikprecision.com
Media Contact
Company Name: Tik Precision Manufacturing Co.,Limited
Contact Person: Media Relations
Email: Send Email
Phone: (+86)18666202010
Address:Room 1508, 15/F., Office Tower Two, Grand Plaza 625 Nathan Road
City: Kowloon
Country: HongKong
Website: https://www.tikprecision.com