Little Grandma Children's Books by Angie Carlson Available on Amazon
Author Angie Carlson, Little Grandma "Abuelita" produced 4 different books with different stories to tell. Her children's books tackles different topics, from sibling rivalry and following your dreams. These stories help children think more deeply and independently about relationships, about how other people feel, how to manage their emotions and how it is never too late to follow one's dreams. Her books are warm-toned flowing narratives filled with realistic childhood experiences.
Here are her works:
Granny Goes to Nashville – This is about a grandmother who, along with her now deceased husband, has raised seven, now grown and gone, children. She remembers a dream she had as a young girl. She decides to pursue her dream. Her story has a happy ending.
ISBN: 978-0692551264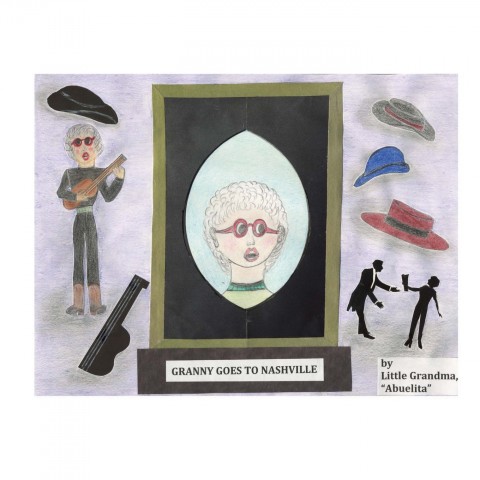 The Sweet-Tooth Fairy – This is a story of a King and Queen who were good, honest people. They lived in a far-a-way kingdom and were blessed with a child. A happy little daughter who never seemed to tire of laughing and playing in this happy place. However, there was a jealous lady living in the fairy land. This lady had wanted to be asked, by the King, to be his Queen. This mean lady put a spell on the Princess. In her late teenage years, strange things began to happen to the Princess.
ISBN -13: 978-0692604199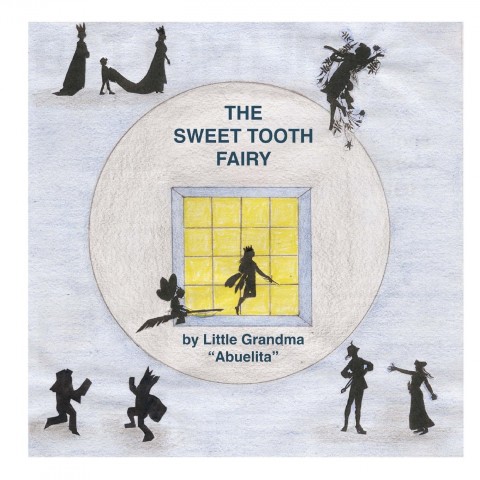 Dingo and Tripper – This is a story about Dingo, an old dog that is used to being the only pet in the family. Mac, his master, brings home a young pup named Tripper. Mac wants Tripper to become a part of the family, too. This story is written in two parts so that older children can practice their reading skills, or a more personal version as told by Dingo in a poem. Both are Large Print and appropriate for reading by children or to children.
ISBN-13: 978-1978209992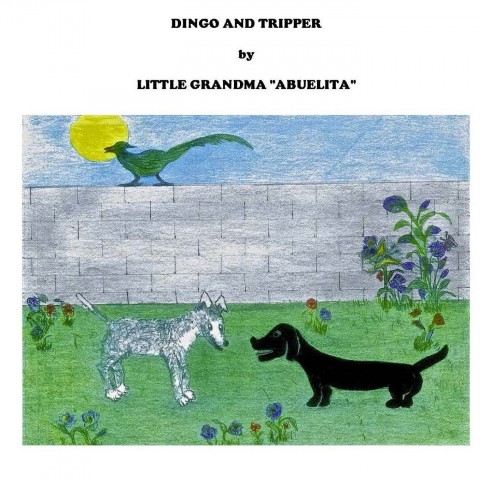 Children's Stories – This book contains four short entertaining children's stories that have been incorporated into one book. You can also get each story individually.
ISBN -13:978-1548254223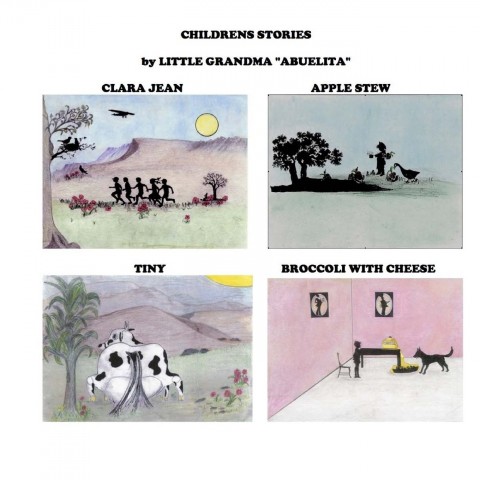 Clara Jean – This is a story about a younger sister who is invited outside to play by her older sister. Invited to share the open spaces, the bright sunlight and make-believe mud pies and tea.
ISBN: 978-0-9997637-4-2
Apple Stew – When Momma had to look in on Aunt Mary Lou the children cooked up an unusual dish.
ISBN: 978-0-9997637-3-5
Tiny – When the family cow, Tiny, had to be milked, Daddy had to build a lifter out of boards, ropes and lifts to get this done. The family could then enjoy the delicious milk from Tiny.
ISBN: 978-0-9997637-2-8
Broccoli With Cheese – When a brother feels that his parents like his younger sister more than they like him, he has a few sad thoughts.
ISBN: 978-0-9997637-5-9
You can grab all her books here: https://amzn.to/3apQNv3
Follow Author Angie Carlson on Facebook: https://www.facebook.com/Author-Angie-Carlson-100550752030644
Media Contact
Company Name: URLink Marketing | URLink Print and Media
Contact Person: Media Relations
Email: Send Email
Phone: 1-888-980-6523
Address:1603 Capitol Ave., Suite 310
City: Cheyenne
State: Wyoming 82001
Country: United States
Website: www.urlinkpublishing.com/