Better Doctor Launches Secure And Confidential Telemedicine Treatment For Patients Across The USA
Better Doctor now provides online healthcare advice, treatment, and medication for citizens through this online portal. At Better Doctor, a team of US Board Certified Professionals is available that renders secure and confidential advice.
Cheyenne, WY – December 7, 2021 – Better Doctor is endorsing healthy and happy life for the patients without letting them go for expensive visits and helping them get health advice from the US Board Certified professionals. There is no hassle of making appointments or waiting rooms.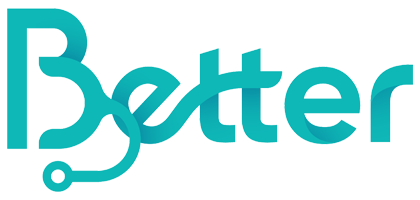 The patients need to pass through the initial online screening for getting advice from certified doctors. They can get online medical advice, online hair loss advice, and much more directly from professionals. However, the patients need to supply the correct details, ID, and photo before taking the telemedicine advice.
In the words of a spokesperson at Better Doctor, "We make sure to connect the patients directly with the licensed US-based physician. After completing the onboarding and submitting the required documents, the physician will check if you are the right candidate for the telemedicine process. The patients need to submit the blood pressure and blood test reports to help them get the comprehensive treatment."
Better Doctor promotes healthcare right from the comfort of the patient's home. The professional team helps with the complete online review to get the best healthcare advice without any delays. If the situation or disease of the patient is not quite serious, then the customized medication reaches out to their doorstep within a stipulated time. However, if the symptoms and conditions are severe, physicians strongly recommend laboratory tests.
For better health, licensed doctors from across the US also provide full support to the patients on their queries. The doctors render free care after the consultation and allotment of medications. The best thing about this telemedicine service provider platform is that modern laboratories and pharmacies cater to patients' issues.
Moreover, it offers easier online visits, advice from a certified professional, personalized treatment, and confidential treatment advice as the entity is HIPAA compliant. Yes, the patients receive 24*7 physician access and support.
About Better Doctor
Better Doctor is a unique telemedicine and healthcare advice platform that uses state-of-art technology to connect with patients virtually. For free visits or follow-ups, reach Better Doctor at https://getbetterdoctor.com/
Media Contact
Company Name: Better Doctor
Contact Person: Media Relations
Email: Send Email
Phone: +1-855-785-1636
Country: United States
Website: https://getbetterdoctor.com