American singer-songwriter Steevn Shires creates an unexpected character to write his music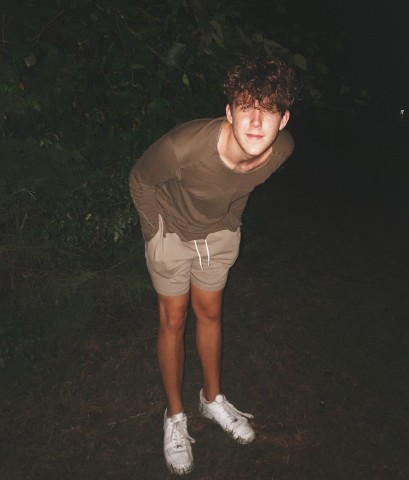 Steevn Shires is a talented vocalist, songwriter, and producer from Richmond Virginia. Contradicting to his shy and introverted personality, Steevn has created a fictional character "Sad Boi Steve" who is braggadocious, pill-popping, lady killer, and using his perspective and experiences to make music that is experimental and out of the box. Steevn didn't want to limit his music to only his vision so he built this character that allows him to see things differently for eventually coming up with some groovy beats and rhythms, accompanied by extravagant and outrageous lyrics with a slight sense of humor.
Some of his notable songs so far, are La La Land, Hunny(Bee Side), Change and the most recent one Yeezy. His music falls mainly between Hip Hop and Rap but in some songs, he has touched the genres of Pop, R&B, and Soul as well. As an avid fan of cartoons like Regular show and Bojack Horseman, Steevn loves to add a slightly humorous and eccentric touch to his music, and lyrics that paint a visual picture of his vivid, and sometimes weird imaginations. "I love visual media and try to implement themes and lessons I've learned from them into my own work", says Steevn.
He further adds, "With my music, I want to send a message to people to not take everything so seriously. I have pieces that are more personal and serious as well but my goal is to get as many people to dance, vibe, and forget about everything else in the world even if it's just for a couple of minutes."
Steevn began his musical journey at the age of 17, by starting to learn music, songwriting and the ins and outs of production. He created tracks just for friends but recently felt comfortable enough to release it to the public. He wondered if people would be able to distinguish, whether he was expressing himself or the character he often portrays.
Steevn Shires is currently an independent artist but he is open to partnerships if the right label comes along, offering good opportunities for growth in the industry.
Listen to all music by Steevn Shires on Spotify and Soundcloud.
Media Contact
Company Name: Steevn Shires Music
Contact Person: Steevn Shires
Email: Send Email
Country: United States
Website: www.instagram.com/steevnshires