Jakspin steps out of his Hip Hop comfort zone for his latest Downtempo track "Change your Mind", a tribute to artist Stevie Wonder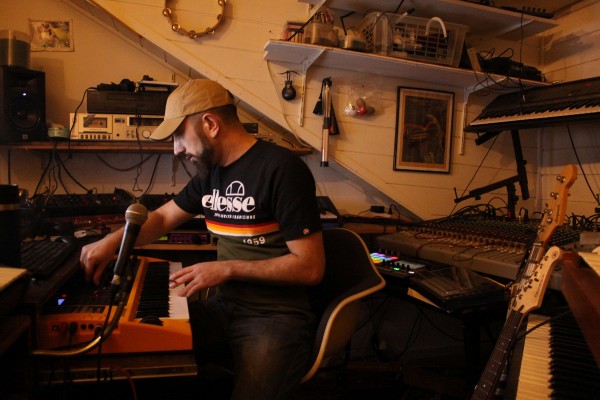 Known for his popular tracks like "Aquarius", "Four", "Contemplation" and albums like "Satya", "Levitation" and "The Chillpop Era", most of them falling into the ambient, Hip Hop and lofi music, artist Jakspin has taken a different turn with his latest track "Change your mind", a laid-back, relaxed, downtempo house song that captures the slow-motion moment when two people are falling in love, unsure if they truly want to be in love. Jakspin has created this track as a tribute to the artist Stevie Wonder, one of his biggest inspirations in music. The soulful track is based on the human emotions associated with love – the turmoil, doubts and mixed feelings of joy and pain.
In addition to Stevie Wonder, Jakspin is highly inspired by J Dilla. While he loves the production style, voice and songwriting skills of Stevie, he admires J Dilla for his stance on Hip Hop, understanding of rhythms and sampling.
Talking about his music style, Jakspin says, "Music to me is a spiritual thing, it means everything to me. I want to make people feel good, I want them to relax and get into a meditative state, a sort of trance. I want my music to feel soothing and uplifting. And I mostly try to do this without words, just pure instrumentals with sweet melodies. I strongly believe that music can heal".
Born and raised in Cologne, Germany, Jakspin is of Greek and Lebanese origin. He made his first instrumental on a Casio keyboard at the age of 12. Since then, he is exploring a variety of genres, from Jazz to Hip Hop to House to even Reggae and Gospel. A Hip Hop fan at heart, Jakspin loves to experiment with multiple styles of music. His first official release was a party break 12" vinyl winning the Club Bangaz Worldwide. He stepped into the limelight with his first Soundcloud release, "Beats From the Attic".
Listen to all music by Jakspin on all streaming platforms through this FANLINK.
More information about the artist can be found on his website jakspin.com.
Media Contact
Company Name: Chillanthropy Music
Contact Person: Elias Mastoras
Email: Send Email
Country: Germany
Website: jakspin.com