Super talented upcoming Hip Hop artist CHRI8 drops new single "Way Up"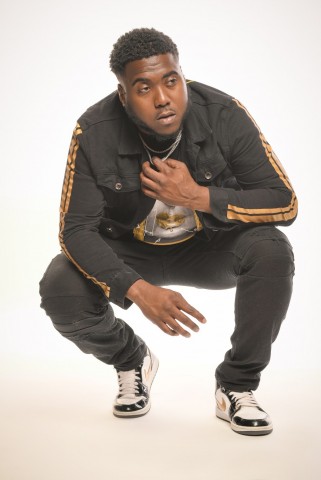 After the release of his well-received single "No Love" in 2019, upcoming Hip Hop artist CHRI8 has announced the launch of his new single "Way Up", showing his versatility as a singer with his powerful vocal delivery and evocative songwriting skills. The song features engaging melodies put together using an interesting combination of instruments, in addition to CHRI8's smooth-flowing voice and catchy lyrics that keep you hooked till the last beat.
Soon after he entered into the music world, CHRI8 has been compared to the likes of Derez Deshon and Mo3, but he has his own unique style, with a fresh vibe. Growing up, CHRI8 faced a lot of struggles, from dropping college to becoming a father at a young age, he learned to be responsible at a young age. "Being a young father at an early age made me see everything different. It made me realize that I had somebody else I was living for besides myself", states the artist.
CHRI8 believes in creating authentic, relatable and powerful music that evokes emotions in some way. His music sends out a message to be real and that 'no one can be you better than you'. He further adds, "More so to have your own mind. Music is more than just music. It's a coping skill, therapeutic, and an escape. It's a reflection of different relationships I've been in, and different friendships that have excelled and failed. My music is extremely personal."
CHRI8 worked very hard to follow his love for music. Apart from his cousin and long time friend Young Pharoah, who firmly stood by his side throughout his struggles, there was no one else who would support him. He circled many producers and managers but didn't get the opportunity he was looking for. He decided to make it on his own, so he went on to perform in many stage shows and events that garnered him quite a fanbase. He is currently working with his family label Get Money Team Records to produce all of his music.
Listen to CHRI8's latest single on Spotify and Apple Music.
Instagram: https://www.instagram.com/gone_chri8/
Media Contact
Company Name: GMT Records
Contact Person: Cedric Williams
Email: Send Email
Country: United States
Website: www.instagram.com/getmoneyovernight