The Ortega Family Musical Makes A Comeback to Atlanta After The Pandemic
Innovative production company, Kapture 7 Entertainment, set to host The Ortega Family Musical in Atlanta, Georgia after a short hiatus due to the Covid-19 pandemic
Keylun J. Cruz and her team at Kapture 7 Entertainment are looking to bring back some life to Atlanta after a pandemic-ridden 12 months as the company organizes The Ortega Family Musical. The interracial family show is making a comeback to Atlanta, as the Kapture 7 Entertainment team is looking to deliver an amazing experience to the audience with a repackaged comedic production.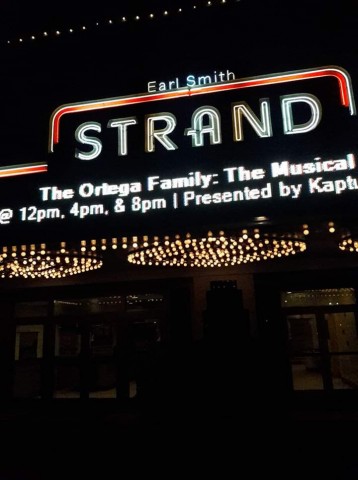 The Ortega Family Musical project follows the story of the titular Ortega, a multicultural/multiracial family involving children of an American mother and immigrant father. The musical illustrates the interesting journey of Karlian Cruz Ortega, Karsi Cruz Ortega, and Kloee Sky Ortega, as the lead actors as well as their parents, as the family moves from Los Angeles to Georgia while making adjustments to fit their new home.
The comeback of The Ortega Family Musical is particularly timely, considering the effect of the pandemic on families across Atlanta, as it offers a comic relief to help douse the tension through a multicultural family, inflicted with genuine comedy. The Ortega Family Music debuted in Atlanta in 2017 at The Earl Smith Strand Theater due to popular demand, ranked at that time as the first interracial family/Afro-Latin American show.
The Ortega Family Musical is the creation of Keylun J. Cruz and her son, Karlian Cruz Ortega. Keylun J. Cruz is an artistic director, playwright, screenwriter, film producer, songwriter, and content creator with years of experience working in the entertainment industry and several awards to her name. Mentored by Tony Award-winning, Kenny Leon at an early age and late Yolanda King, Keylun has delivered a plethora of theatrical productions.
For more information about The Ortega Family Musical and how to get updates on ticket sales and the venue of the show, please visit – http://www.kapture7ent.com.
About Kapture 7 Entertainment
Kapture 7 Entertainment is a family business founded by Keylun J. Cruz as a production company primarily focused on family-oriented/faith-based film, television, and theatrical content. The outfit aims to keep a diversified, global audience satisfactorily entertained, with a back catalog of about 200 titles to create everlasting memories throughout a lifetime for all categories of the audience.
Media Contact
Company Name: The Ortega Family Musical | Kapture 7 Entertainment
Contact Person: Media Relations
Email: Send Email
Country: United States
Website: https://kapture7ent.com/the-ortega-family-musical