Birds of a Feather was chosen for a film adaptation project
Michele Wallace Campanelli's book Birds of a Feather has been chosen for the film adaptation project.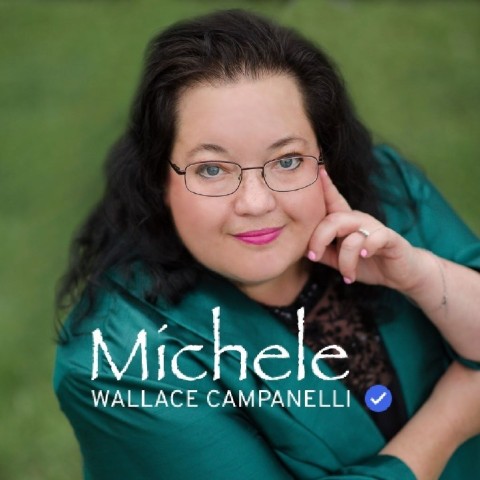 Birds of a Feather have been selected as the film adaptation project of Dreambooks Media Professionals. The company does this every quarter in a particular genre required by the film companies to whom they submit various stories. The company submits stories to small, big, or medium-sized companies.
Before she experienced the horrifying reality, Officer Laura Camp used to enjoy Alfred Hitchcock's film, The Birds. At the juvenile detention facility where she worked, vultures suddenly started attacking everyone. Her toughest issue isn't even the vultures; the Crown gang attempts to free one of their own, a prisoner named Mack. To everyone's amazement, Mack makes a comeback to assist Officer Camp in battling the vulture danger after escaping the JDC. Will he, however, abandon his life as a thug to become the nobleman Officer Camp believes he is capable of becoming? The thriller Birds of a Feather demonstrates that even the most sinister people may be both human and avian beasts.
Michele Wallace Campanelli is the author of Birds of a Feather. She is an award-winning author with nine stories that have been featured on the best-sellers list, including two that reached #1 in the New York Times. Her short stories have been included in over 30 international-selling anthologies. She has also penned numerous novels and magazine and newspaper articles in both fiction and non-fiction published by Simon & Schuster, Chronicle Books, Fireside Books, Fictionwise, Wee Creek Press, Whiskey Creek, Adamsmedia, America House Publishing, and others.
A spokesperson for Dreambooks Media Professionals said, "Every expert at our company is equally committed to providing our authors satisfaction. We are dedicated to giving you the resources and top-notch services you need to realize your literary aspirations. Working together and assisting authors at every stage of the process, we help authors realize their ideas by directing them to the appropriate market and investors".
For more details, visit www.michelecampanelli.com.
About Birds of a Feather:
Michele Wallace Campanelli's book Birds of a Feather got selected for the film adaptation project of Dreambooks Media Professionals.
Media Contact
Company Name: DreamBooks Media Professionals
Contact Person: Derrick Jonathan Vassar
Email: Send Email
City: Houston
State: Texas
Country: United States
Website: www.dreambooksmediapro.com