Closers.io Continues 'High-Ticket' Performance in Creating Top 1% Setters and Closers for Client Businesses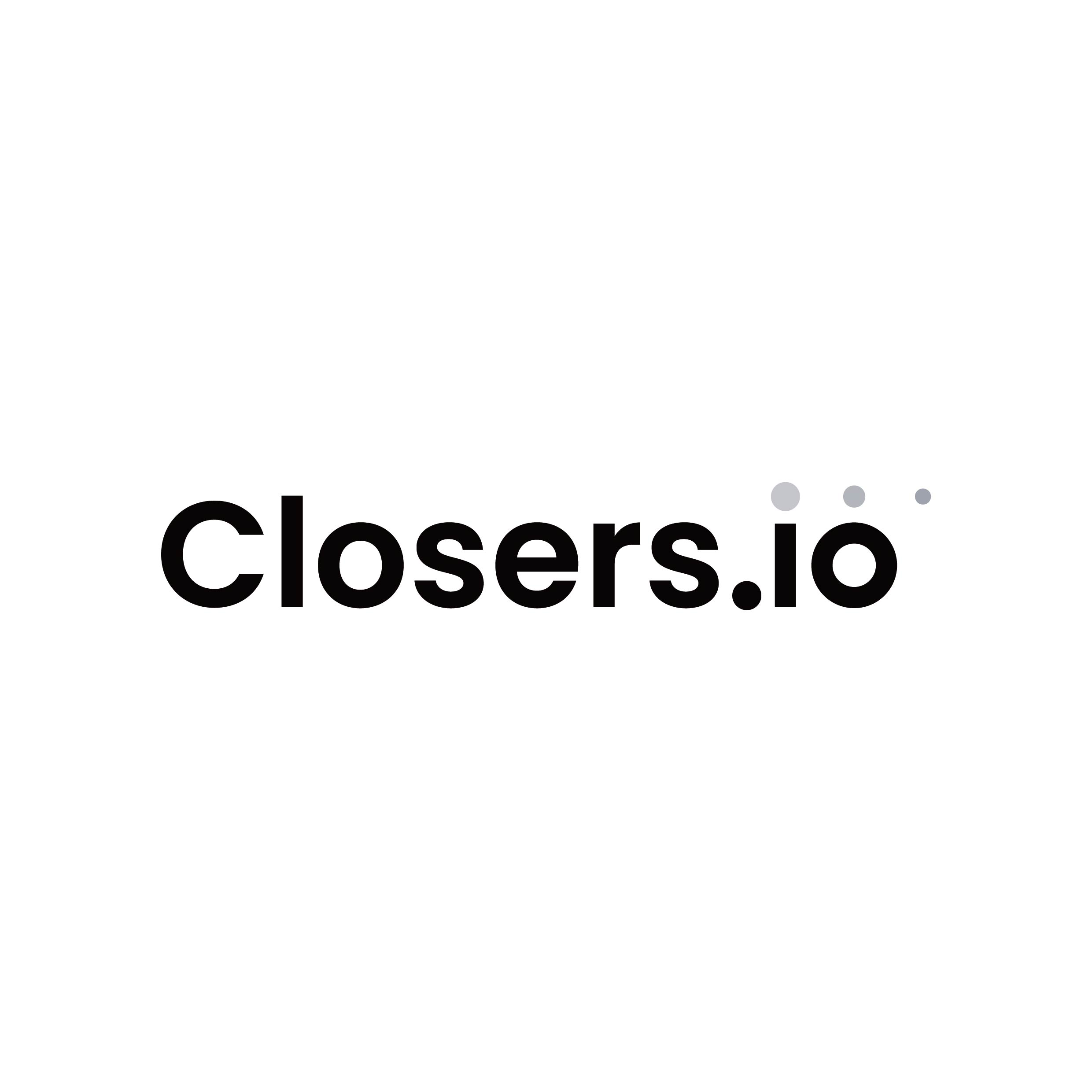 Gordon and Remote Closing Academy are integrating top-tier sales reps into an industry expected to surpass $325 Billion by 2025
Closers.io, in conjunction with CEO Cole Gordon, are pleased to announce its unique vetting and recruiting process that trains the top 1% sales professionals. The company's pipeline of sales reps continues to outperform the industry standard.
Closers.io trains high-profile sales professionals to become remote setters and closers. It has successfully amassed over 13,000 fully-trained sales reps in its pipeline for clients. In fact, the company averages over 2,000 monthly sales applications, making it the largest distribution network in the entire industry.
Closers.io specializes in vetting and training sales professionals, then pairing them with top entrepreneurs and businesses. Ultimately, these sales professionals integrate with the company and join the team full-time.
The goal of Closers.io is to provide proper education surrounding effective sales techniques, get business owners off the phones, and help them step into leadership-based roles. Its recruiting model spares clients at least one lost deal per week in the first 1-2 months on the job.
"We recruit and train sales professionals, setters and closers, and provide an ethical selling framework. One that is predictable, consistent, and eventually successful," said Gordon.
Gordon recently completed a live webinar event for his signature Remote Closing Academy. The thought leader broke down this brand-new industry, which Forbes believes will be worth $325 billion by 2025.
His team currently offers a four-step process to help sales reps generate $10,000 or more per month, all in just 60 days' time. Those interested in taking part in the 100% free online workshop are encouraged to register at https://www.remoteclosingacademy.com/go3?sl=ig30dayColeIG
About Cole Gordon and Closer.io
Cole Gordon is the CEO of Closers.io (the category king of sales and marketing education + training), which fulfills companies' needs for talented sales reps. Gordon is an 8-figure entrepreneur, investor, and sales trainer who has sold millions worth of online coaching, consulting, and agency services.
For more information about Gordon, please visit https://www.instagram.com/colethomasgordon/ and for more about Closers.io, visit https://closers.io/
Media Contact
Company Name: Closers.io
Contact Person: Cole Gordon
Email: Send Email
Country: United States
Website: https://closers.io/