TY Health Insurance Brokerage Is Adding Trust Back Into Insurance
TY Health Insurance Brokerage strives to help business owners develop a solid foundation and health insurance strategy.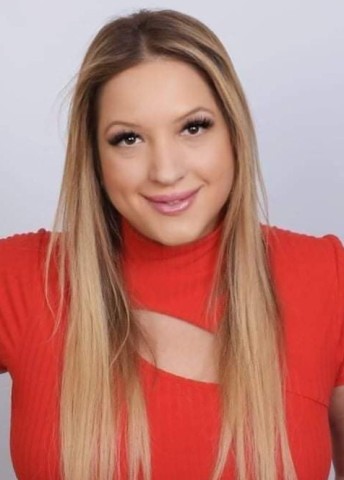 TY Health Insurance Brokerage provides customized health insurance plans to small and medium-sized businesses while providing its employees with corporate-level perks.
"By helping our clients develop and implement the right benefits plans for their companies, we're helping them achieve the American Dream, whether they're from here or overseas," says Talia Adika, partner and account director at TY Health Insurance Brokerage "We're proud to be able to play that role for our clients every step of the way."
TY Health Insurance Brokerage offers access to a national network of trusted and reliable hospitals, clinics and doctors, which not only gives business owners and its employees, peace of mind but also helps enhance employee retention rates and improve company culture while still bringing the cost of health insurance down for everyone.
"When it comes to insurance, people often lack information and understanding," says Talia Adika. "We know the rules, and we streamline the benefits process to ensure that our clients and their employees are taken care of."
TY Health Insurance Brokerage is the ideal employee benefits marketplace providing access to dental, vision, LTD, STD, AD&D, DBL, Medical Bridge, HRA / HSA Admin, COBRA Administration, and more.
"Small business owners wear many hats: They often oversee marketing, recruiting, and media relations for their companies—duties that leave them with little time to manage employee benefits. Yet without a good benefits plan in place, these businesses risk alienating prospective talent. This is where TY Health Insurance Brokerage can help," says Talia. "We provide corporate-level benefits to small and mid-sized business owners," she explains. "We give them structure—we are their benefits department."
By sending out monthly newsletters to clients and by providing a consultation service, TY Health Insurance Brokerage assists clients and serves as their internal benefits department. There are dedicated customer care agents to answer queries and address issues from both employers and employees.
Talia added, "What's most important is for employers and employees to understand their chosen plan thoroughly. As a brokerage with connections to a variety of healthcare insurers, TY Health Insurance Brokerage advises clients and acts as their in-house benefits department by sending out monthly newsletters to clients and by offering a dedicated customer service representative to handle the questions and concerns of employers and employees. We consider ourselves health advocates. We never leave our clients' side—we're with them for the long haul."
For more details, visit: www.tyhealthinsurance.com
Facebook @tyhealthinsurance
LinkedIn @tyhealthinsurance
Twitter @tyhealthinsurance
About TY Health Insurance Brokerage:
TY Health Insurance Brokerage is among the popular employee benefits providing a marketplace. They aid in enhancing the individual and small business markets in the US. They help business owners to develop a strong foundation.
Take a sneak peak into TY Health Insurance's love for Small Businesses on YouTube: https://www.youtube.com/watch?v=SD5c1QePlw0&feature=youtu.be
Media Contact
Company Name: TY Health Insurance Brokerage
Contact Person: Talia Adika
Email: Send Email
Phone: +1 212-796-437
City: New York
Country: United States
Website: tyhealthinsurance.com