5-Year-Old Author Shamaya Raphael Pens Down "It All Begins With Me" A Book That Teaches Kids The Power of Self-Belief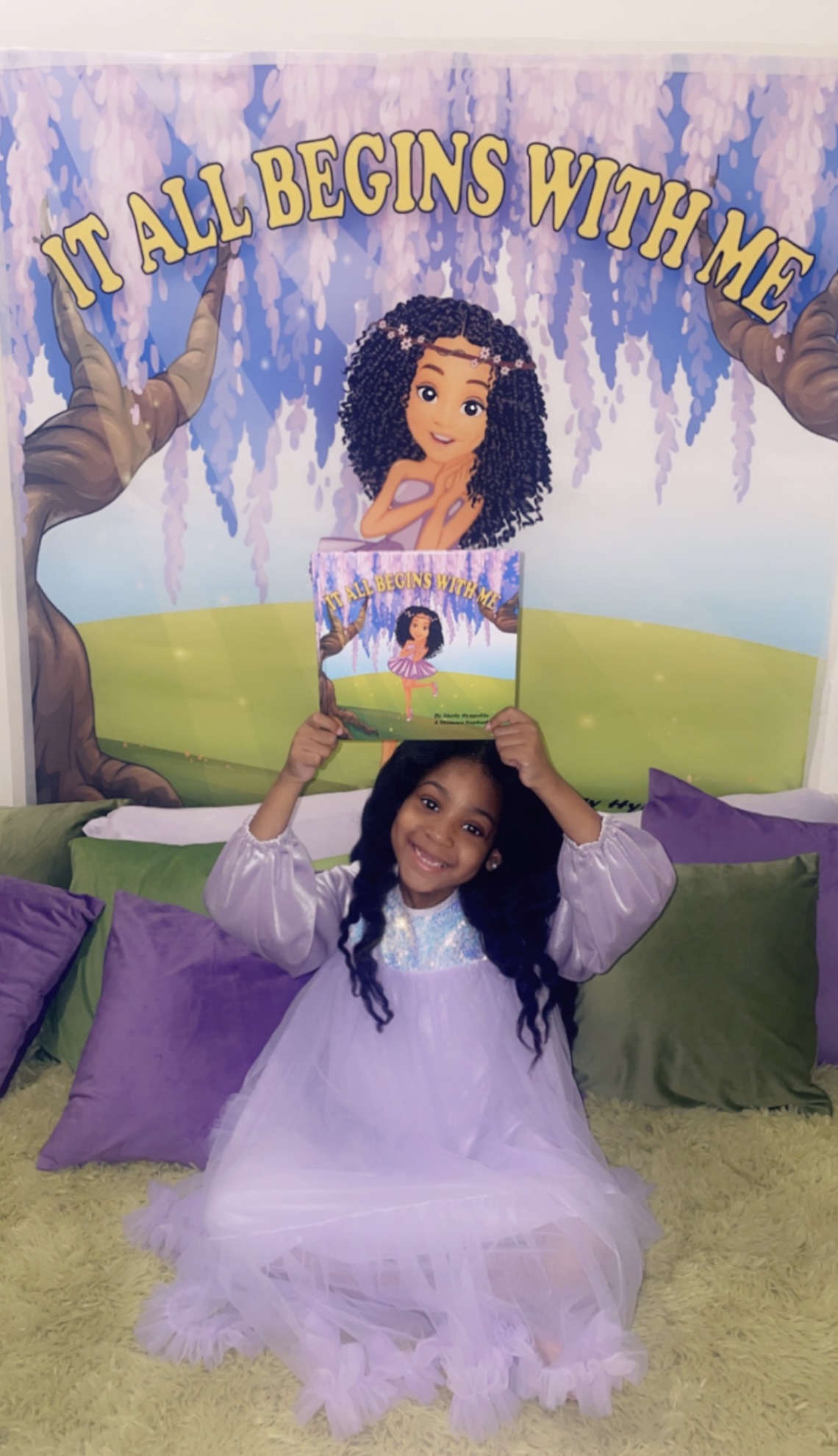 The book is a perfect blend of inspiration and motivation, making it an excellent example of how even the smallest voice can make a significant impact.
Meet Shamaya Raphael, a 5-year-old girl who has already achieved what most adults only dream of in a lifetime! This pint-sized powerhouse has written and published her very own book titled "It All Begins With Me," which is now available worldwide on popular e-commerce platforms like Amazon, Walmart, Barnes & Noble, and Target.
At such a young age, Shamaya has already proved that age is just a number and anyone can be whoever they want to be. "It All Begins With Me" is an affirmation that encourages kids to develop self-esteem, self-worth, and self-confidence. It's a guiding light that every child should look at to learn how to harness their inner strength, set high ambitions, and take action to achieve them.
Shamaya's book is a remarkable accomplishment and has gained significant traction among children and parents alike. The book is a perfect blend of inspiration and motivation, and its message is something that everyone can relate to. It's an excellent example of how even the smallest voice can significantly impact.
Shamaya's accomplishment is remarkable, but it's not her only success. As a born influencer, Shamaya has been creating content videos since 2019, interacting with audience and showcasing various brands' products. In a world where social media has become integral to our lives, Shamaya is already leading the charge.
In 2021, Instagram recognized Shamaya as a BOI (Born On Instagram) recognized creator. She has inspired people from all over the world with her positivity and determination to make a difference.
Shamaya has even gone the extra mile by launching a clothing and accessories website inspired by her book, catering to both adults and children. The brand is designed to make people look and feel good, promoting self-love and acceptance.
Moreover, Shamaya has her own Amazon Influencer Store where people can buy her recommended items. However, despite all her success, Shamaya has remained humble and continuously gives back to the community, whether it's clothing, cars, or anything else, to help as much as she can.
But let's not forget that Shamaya is, first and foremost, an author, a young girl who has penned her own book with a positive message. It's no wonder that her book is gaining popularity across the globe, inspiring children and adults alike to take charge of their lives and become the best versions of themselves.
Shamaya's book has touched the hearts of many, and her success is a testament to her creativity, hard work, and determination. She has proven that age is just a number; anyone can achieve greatness with the right attitude and mindset. Her story is nothing short of inspiring, and it's clear that this five-year-old has a bright future ahead of her. Her message of self-belief and positivity is one that everyone could benefit from hearing.
"It All Begins With Me" is available for purchase online now. For more information on Shamaya and her online clothing store, visit her website or check out her Instagram for the latest updates.
About Shamaya Raphael:
Shamaya Raphael is a 5-year-old child author, influencer, and positive force of nature. With her talent for writing and love for inspiring others, she published her first book, "It All Begins With Me," and has become a well-acclaimed content creator and brand ambassador. Her mission is to help young people cultivate self-love, self-esteem, and self-confidence to achieve their dreams. Through her writing and social media presence, Shamaya spreads positivity and motivates her readers to live their best lives. With her infectious energy and boundless creativity, Shamaya is an inspiring role model for all ages.
Media Contact
Contact Person: Manager: Sherly
Email: Send Email
Phone: (718) 926-6540
State: New York
Country: United States
Website: www.babyshamaya.com