Helping Hand for Relief and Development Empowers Displaced Children
One of the most pressing issues in today's world is the unequal access to education, especially for children affected by conflict and displacement. On International Literacy Day, we are reminded of the transformative power of the written word and its potential to emancipate communities from poverty. Although there have been significant strides made in global literacy rates over the past few centuries, there is still a long way to go. In 1820, only 12% of the population could read and write, and while this number has increased, there are still many corners of the world where literacy rates remain stubbornly low. As a society, we must continue to work towards providing every child with the opportunity to learn and grow through education.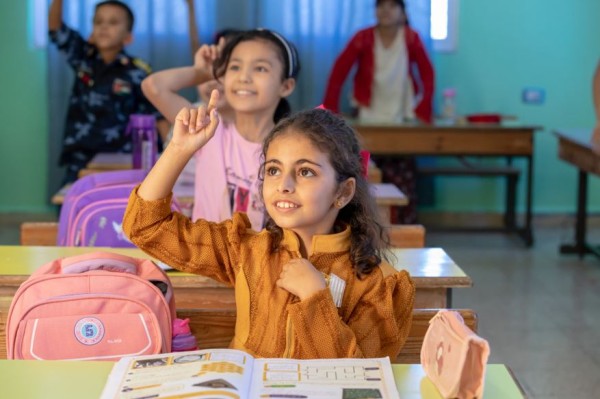 According to the World Population Review, the global literacy rate sits at a much more impressive 86% in 2023." Consider specifying what "86%" represents, such as "a special global literacy rate of 86%. The most economically disadvantaged nations still have substantial portions of their population who cannot attend school. Literacy is far more than the ability to read and write; it catalyzes societal change.
Education gives individuals the tools to make informed choices, engage in their economy, and regain their humanity. A literate populace isn't just educated; it's empowered to steer its collective fate, creating a positive ripple effect across generations.
Helping Hand for Relief and Development Impact Toward this Cause
The Helping Hand for Relief and Development (HHRD) organization is committed to transforming the lives of young people affected by turmoil and crisis. Through its Education Support Program (ESP) and Orphan Support Program (OSP), HHRD is making great strides in empowering children in countries such as Jordan, Lebanon, Bangladesh, and Kenya. In addition to providing access to education, the program also helps to ease financial burdens by covering tuition costs, providing school uniforms, and ensuring that children have access to proper nutrition. With its dedication to making a positive impact on the lives of young people, HHRD is truly making a difference in the world.
By doing so, HHRD transforms the lives of these young individuals, equipping them with everything they need to battle the odds and nurture their aspirations. Orphans are supported from elementary school through the university level, as HHRD applies an integrated service delivery model to maximize impact. Young adults are provided scholarships and even seats at a dedicated training hospital for those interested in medicine. Elementary school-aged children are provided with funds to attend local schools when their education may have been interrupted due to conflict, natural disaster, or personal family tragedy.
HHRD has established learning centers in regions grappling with turmoil. These centers provide safe spaces for children who lack access to formal education due to displacement and strife. By teaching fundamental skills such as literacy, math, and critical thinking, these centers allow children to grow their skills in anticipation of returning to formal government or private schools.
Worldwide Impact on International Literacy Day
The power of literacy cannot be overstated, especially when it comes to improving the lives of young children. That's why we encourage you to get involved in HHRD's Education Support Program and Orphan Support Program, both of which are making a real difference in the lives of disadvantaged youth. By supporting these programs, you can help give children the tools they need to succeed in life and create a brighter future for themselves and their communities. So join us today in the fight for literacy and education, and let's make a real difference in the lives of those who need it most.
By collaborating with HHRD, you align yourself with a movement redefining destinies and shaping brighter horizons. Learn more about HHRD's impactful initiatives and discover how you can contribute to this noble endeavor by visiting this site's ESP and OSP web pages. You'll learn about the children we are helping and how you can support them in their quest to become literate global citizens.
Media Contact
Company Name: Helping Hand For Relief And Development
Email: Send Email
Phone: (888) 808-4357
Address:21199 Hilltop St
City: Southfield
State: MI
Country: United States
Website: https://hhrd.org/